Pravex Baank issued the following announcement on Oct. 8.
PRAVEX BANK joins European Bank for Reconstruction and Development's Trade Facilitation Program
Under the Trade Facilitation Program, the European Bank for Reconstruction and Development (EBRD) provides PRAVEX BANK with a € 20 million trade finance line. This EBRD program aims to promote and support foreign trade between countries in which the EBRD conducts investment activities, including Ukraine, and offers a wide range of products to facilitate this trade.
PRAVEX BANK serves almost 150,000 retail, corporate, small and medium-sized clients in 50 branches throughout Ukraine. Promoting the development of the country's economy and customer business, including by financing export and import operations, is one of the important activities of PRAVEX BANK. The EBRD's line of trade finance will help PRAVEX BANK support its clients' import and export operations and strengthen the bank's line of merchandise finance products.
As Mr. Gianluca Corrias, Acting Chairman of the Board of PRAVEX BANK , commented : "The Bank's accession to the EBRD's Trade Facilitation Program is a strong message for business that PRAVEX has resumed its trading finance activities and has sufficient capacity to meet customer needs by competing with other international banks present in the Ukrainian market. The EBRD's established line of trade finance will provide the bank with additional capabilities to meet customer financing needs, help support clients' import and export operations, and further strengthen the line of trade finance products. Collaboration with the EBRD under this agreement will help PRAVEX BANK to expand cooperation with international banks, gain access to new international markets, increase trade finance through the global presence of INTESA SANPAOLO GROUP,».
The EBRD Trade Facilitation Program was established in 1999 and was designed to promote and promote international trade in Central and Eastern Europe, the Commonwealth of Independent States (CIS) and the Southern and Eastern Mediterranean (CEMED), within the Central and Eastern European Union. . In 2015, the TFP was extended to Greece and Cyprus.
Under the Trade Facilitation Program, the EBRD provides assurances to international confirmatory banks by accepting political and commercial payment risks for international trading operations conducted by banks in countries where the EBRD operates.
Original source can be found here.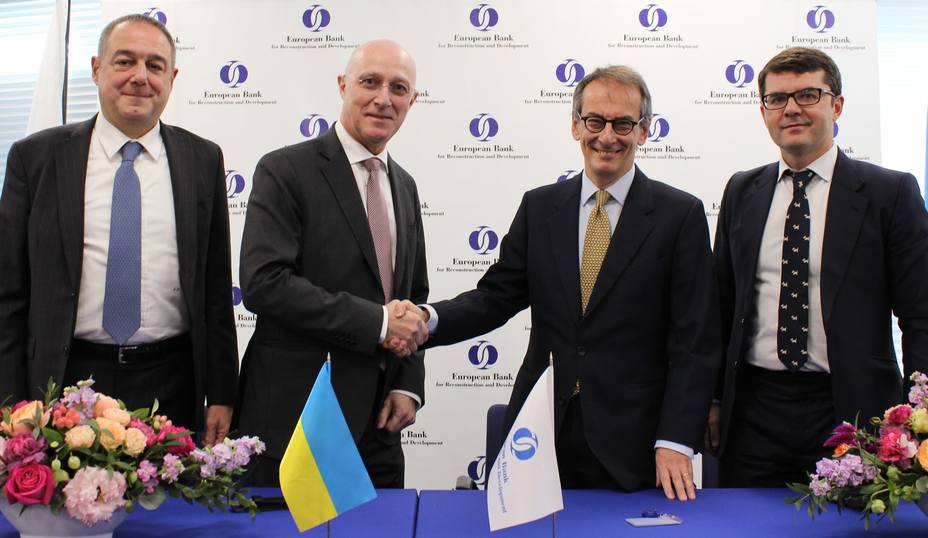 Source: Pravex Baank