Featured
The Government of Australia has provided a $290,000 (AU$400,000) grant as additional financing for an ongoing Asian Development Bank (ADB) project that is improving the delivery of social services in Nuku'alofa, Tonga's capital.
read more »
---
If you are not yet an Idram Rocket Visa cardholder, this is the right time to get the card. Order a free Idram Rocket Visa card online between September 5 and October 5 (via Idram mobile app or idbanking.am system) and receive two KinoPark gift cards to watch your favorite movie.
read more »
---
The Union of French-Armenian Doctors (UMAF) with the support of ACBA-CREDIT AGRICOLE BANK has implemented a charity, health program called "Glasses for Armenia" in Tavush region.
read more »
---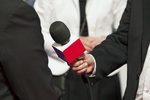 Demand for the next deposit auction held by the Central Bank on 02.09.2019 was $ 759.8 million.
read more »
---
Card tariffs
read more »
---
---
---
---
---
---