Featured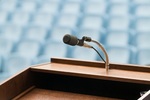 End-of-Mission press releases include statements of IMF staff teams that convey preliminary findings after a visit to a country.
read more »
---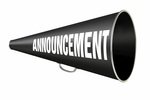 Shopping Online, permanent money control, immediate transfers and availability 24 hours a day are just some benefits of a bank card for a young person!
read more »
---
The European Investment Bank (EIB) today, in partnership with the international market research company YouGov, released the second part of its climate survey, which aims to survey public opinion on climate change in Europe.
read more »
---
The Asian Development Bank (ADB) has approved a $2.5 million policy-based grant to support the second subprogram of the government-led Kiribati Strengthening Economic Management Reform Program.
read more »
---
Presentation of the State Expenditure and Financial Accountability (PEFA) assessment was held for three municipalities (Tbilisi, Batumi and Martvili), supported by the Government of Georgia, the World Bank and the European Union.
read more »
---
---
---
---
---
---