Featured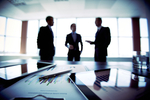 Open-end mutual investment funds of Promsvyaz Asset Management Company were included in the list of the best mutual funds for management quality at the end of 2019 according to Investfunds.
read more »
---
Converse Bank has been announced the "Best Trade Finance Provider 2020 in Armenia" by the prestigous Global Finance Magazine at the 13th BAFT Global Annual Meeting in London.
read more »
---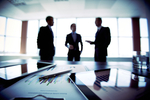 On Results of Deposit Auction to Attract Funds by the Central Bank
read more »
---
Chairman of the Board of the Eurasian Development Bank (EDB) Andrei Belyaninov headed the Department of Financial Markets of the Russian Economic University named after G.V. Plekhanov.
read more »
---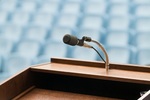 Ahead of the EU budget summit on 20 February, MEPs will discuss EU priorities for the next financial framework with Council and Commission on Wednesday from 9:00.
read more »
---
---
---
---
---
---