Featured
At the beginning of the year in the Kasakh community financial resources provided by ACBA-CREDIT AGRICOLE BANK were created energy efficient infrastructures.
read more »
---
ABN AMRO reports net profit of EUR 688 million for Q2 2018
read more »
---
ARMBUSINESSBANK reduces annual interest rates on mortgage dram loans in order to improve the conditions of products and services rendered to customers, thereby making them more affordable for their customers.
read more »
---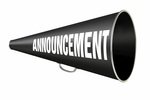 This year also "ARMBUSINESSBANK" CJSC kindly participated in "Peaceful Camp" project initiated by the Office of financial mediator.
read more »
---
IDBank reconsidered the terms of mortgage loans, as a result of which the loan interest rates were lowered.
read more »
---
---
---
---
---
---