Featured
Countries in Southeast Asia need to promote innovative green and blue finance approaches to address the rising financing gap for sustainable infrastructure in the region, according to an Association of Southeast Asian Nations (ASEAN) workshop in Bangkok.
read more »
---
A high-level team from the World Bank Group (WBG) and International Monetary Fund (IMF) visited Marrakech and Rabat from February 14–15 for discussions with the Moroccan Government on preparations for the WBG/IMF Annual Meetings to be hosted by the country in October 2021.
read more »
---
In the two years before the elections it is necessary to demonstrate the ability to solve problems to the nation.
read more »
---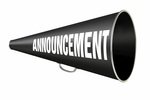 Georgian Chamber of Commerce and Industry welcomes Georgia's promotion in the rating published by the European Chamber of Commerce (EuCham).
read more »
---
The Ministry of Finance of the Russian Federation proposed to determine for VEB.RF and the Eurasian Development Bank (EDB) the maximum amount of bank guarantees for submission to the customs authorities.
read more »
---
---
---
---
---
---